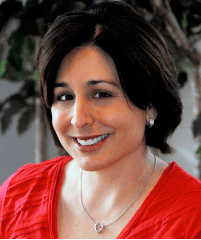 Elizabeth Kaufman is an accomplished and versatile Recruiting Specialist and HR professional with advanced expertise in the areas of staffing, personal branding, resume writing, job search/placement, and interview preparation. More than 15 years in both corporate and non-corporate settings has given Liz an in-depth knowledge of current job markets and trends as well as a deep understanding of what employers are looking for in today's candidates.
After being downsized in late 2008, Liz decided to leverage her resume writing, career counseling, and talent acquisition skills and form Keystone Consulting, a career management and staffing firm with a focus on two key areas:
Helping clients effectively and successfully navigate the job search and/or career transition process and
working with businesses to find and hire top industry talent.
Keystone Consulting works within a wide range of disciplines and industries, including administrative, digital media, pharmaceutical, healthcare, sales and marketing, customer service, information technology, manufacturing, accounting, and financial services.
Corporate Experience
Staffing Manager, The McIntyre Group, Norwalk, CT
Working as a recruiter for an employment agency added a new dimension to Liz's corporate staffing experience. Liz successfully filled more than 60 positions while at McIntyre, and her HR background and superior relationship management skills proved to be invaluable assets when dealing with both candidates and clients.
Director of Recruiting and Human Resources, Portero.com, Westchester, NY
Liz screened dozens of resumes daily and was responsible for interviewing candidates for a variety of jobs. A key accomplishment included filling more than 20 positions within a three-month period, while maintaining the day-to-day HR functions of the company.
Director of Human Resources, Scalzo Group Real Estate Services, Bethel, CT
As HR Director for a multilevel real estate services company, Liz was responsible for building and maintaining a fully functional HR department for corporate headquarters plus 5 regional sales offices located throughout upper Fairfield County.
Education
M.A. in Human Resources, University of Bridgeport, Stamford, CT.
B. A. in English, Western Connecticut State University, Danbury, CT.